Sewing machine service technician training classes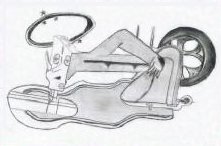 Scroll down or click here for the 2017 class schedule

Missouri Classes November 2nd. thru 8th. 2017

2018 California class. The class may be held in January or February 2018. The exact dates or other details are not available at this time. Please email or phone to be added to the waiting list.
---
If you have questions about the classes, the links below will provide most of the answers. Please click on the following links for a quick answer before you email or call.
Answers to common questions
Class details
Also please click on the registration links for more details about cost and other details about each class.
This is not a home-study, book or video. It is not an expensive apprentice type of instruction, requiring months of living expenses away from home. It is also not a factory training course where each student is provided with a factory new machine and exploring the same repair procedures that only applies to that one make and model. This type of training does not provide students with the knowledge to repair all of the thousands of other makes and models that are not covered in those types of courses.

The three day basic repair class is an intensive three day basic training course where you will diagnose and service one or more malfunctioning sewing machines in the class after receiving the training. You will learn the various systems of sewing machines, how each system works and how to adjust it for proper operation. The basic class is the foundation for all service procedures and the basics must be understood before advancing to the next level. Click this link for more information: http://www.whitesewingcenter.com/cart.php
The 3 day "hands-on" advanced repair class explores more complicated procedures and students may repair an average of 5 or more machines each during the 3 day advanced class. Feel free to bring bring several machines to the classes. If you bring machines requiring normal service, you may complete several machines in the three day advanced course.
Click this link for more information: http://www.whitesewingcenter.com/cart.php
This is not a service shop where I repair machines for you. Many people save much more than the cost of the class in repairs they would have dropped off at the local service center.
As the economy slows, more people choose to have their older reliable machines repaired rather than buy new, so the demand for quality repair service business increases. About 50% of our former students have opened a full time or part time business for extra income. This is a class where I have combined the information from attending over a dozen manufacturer training courses and over 50 years of experience.

In conclusion,
My training classes are designed to provide you with the knowledge to service all sewing machines. It is not a speed contest to see how many machines can be patched up in three days. It is designed to learn how to thoroughly service machines to work as well as new.
If your goal is to learn how to become a competent service technician, you will receive that training in these classes.
If your goal is to bring several "basket case" machines for me to service at the class, you may prefer to contact your local repair shop.

All the "secrets" of the trade are revealed.
Looking for employment, or want extra income to supplement your retirement.
Start your own business.
There is a high demand for trained service technicians that have the knowledge to service all makes and models of sewing machines.
Click here Contact me
We reserve the right to increase class fees at any time.
Please register early, as classes fill quickly.
Late registration could result in some classes being filled to over capacity. It is not fair to those who did register early. We may decline your registration because the class is already full.
Please check our refund policy. Refund policy

Registrations will be accepted in order of the postmarked date.
Mail your registration early and you will be in the class.
Wait, and your registration may be returned because the class is full.
Don't wait until it's too late.
I try to answer every possible question about classes through the following links. I have a heavy class travel schedule and may not be able to respond to e-mail questions immediately.


2002
2003
2004
2005
2006
2007
2008
2009
2010
2011
2012
2013
2014
2015
2016
2017

Students at work
---

Don't wait until it's too late.
When available seating for a class is filled, enrollment for that class will be closed.

Remember, many of these classes fill quickly, sometimes within a few days, and openings are limited. Reservations are confirmed in the order registrations are received by postal mail. If you have mailed your registration by postal mail, you may also contact me by e-mail or phone and I will hold a place for you in the class. In fairness to others who want to attend a class, please don't ask me to hold your reservation unless you plan to mail your registration within 24 hours.
NOTE: Spam filters, either through your individual computer settings or ISP blocks (especially AOL & earthlink), cause some of our replies to be rejected as spam. If you inquire about a class, please include your phone number so I may call you if your ISP or your spam settings refuse to accept my e-mail to you.
---

Please check here often for updates.
If you are not satisfied with the course at the end of the first day, I will refund your deposit. That's right, you can attend the first full day & still get your money back.
Question: Can I get my deposit back if I change my mind at the last minute and don't attend the class?
No. Deposits are used to pay for the meeting room reservations, travel expenses and student supplies. Deposits are only refundable, in person, when you attend the first day of class.
---
Instructor

"This is how the needle works"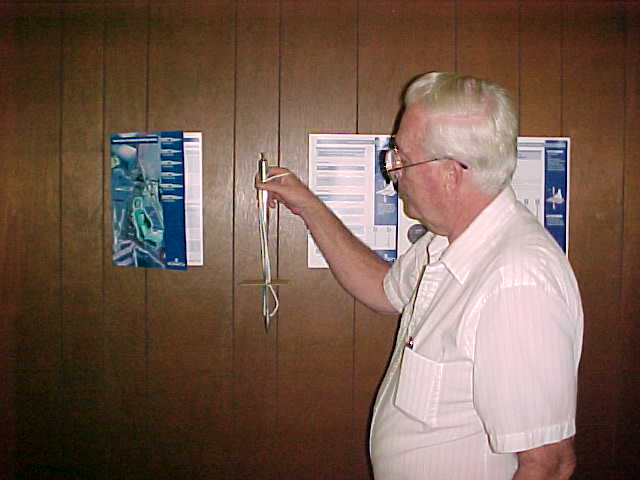 Ray White
---
Phone:

The best way to get a quick answer to your question.
I may not be near a phone at all times. I am available to answer the phone at various times most days or evenings. Please keep trying.
Business 573-697-5841 ---NOTE: If you leave a message while I am traveling away from home, I may not get your message for weeks.
Cell -------573-631-9046 ---NOTE: This phone is only active when I travel away from home.
Please try both numbers until I answer.
---

E-MAIL

elnaman@whitesewingcenter.com

Note: I may be away from home and unable to answer email quickly.
Phone is the best way to contact me.
Change your spam filters. Add my name to your address book BEFORE YOU E-MAIL ME. Include your phone number. Your ISP or your spam filter settings may reject my answer to you. I do not fill in forms requesting permission to allow mail to be delivered to your mailbox. Add my name to your address book before you hit send.

Due to the increase in virus and spam, we may delete your mail if it does not have an acceptable subject line I can identify as a business transaction.

Acceptable subject lines are "Sewing machine Repair class ".
Mail with a blank subject line or not related to a specific sewing machine subject, such as "question" or "no subject", may be deleted as possible spam or virus.
Please include copies of ALL previous correspondence with each new e-mail.
---
Your are Visitor Number 25762
Copyright © 2000-2017 Raymond F. White. All Rights Reserved.
Updated 010/06/2017