2002 CLASSES
---
Our first class.
Graduation
Class of 10-28-02 (Ironton Missouri)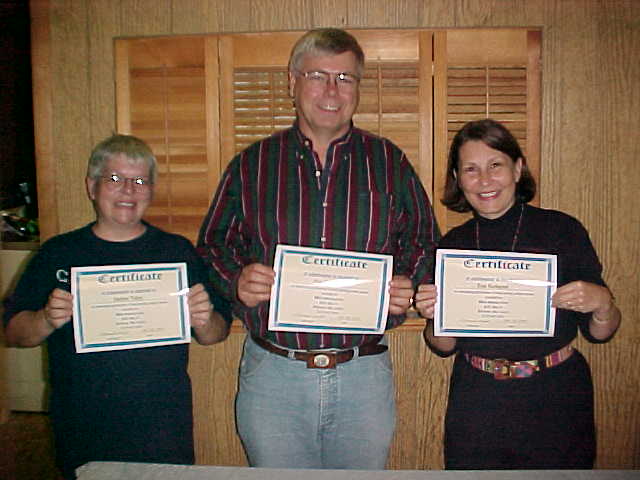 From left to right. Darlene(Pennsylvania), Russ(Tennesee), Toni(Tennesee)
Students at work

Class of 10-28-02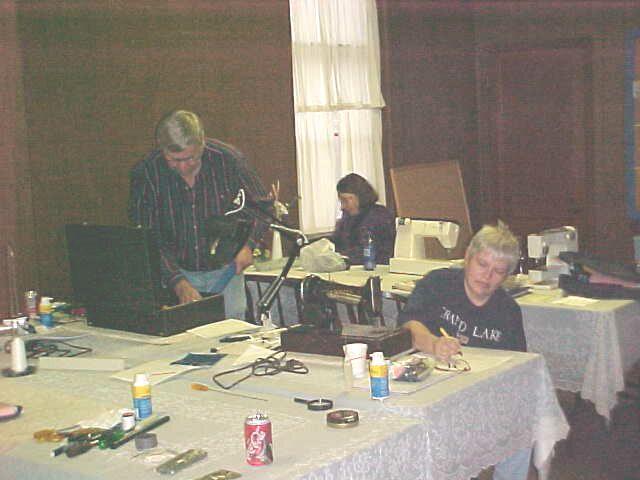 I must comment on what a pleasure it was to meet these new friends. I also wish to thank Russ, (a trained electronics expert), for presenting a very informative overview of electronics and safety.